LIMITED Premium Bandai MG 1/100 Crossbone Gundam X3 Ver. Ka
Spend

$300.00

to

FREE SHIPPING
Mr. Katoki Hajime's horrifying crossbone gundam X 3 "Ver. Ka"

Participation in the premier bandai'Hobby Online Shop'!

 

Crossbone Gundam X3 <Exhibitor: "Mobile Suit Crossbone Gundam" (KADOKAWA Co., Ltd.)>

Commercialized with the master grade "Ver.Ka" produced by Hajime Katoki.

Based on the settings, the head shape and I-field generator are faithfully reproduced from the color division reproduction with the molding color! !!

 

 

-Reproduce the characteristic shape of the head and the shape of the I field generator on the forearm with new modeling.

 

● The I-field generator is equipped with an opening / closing gimmick to reproduce the deployment of the I-field generator.

  Includes left and right hand parts with a mold on the palm that expressively reproduces the I-field generation scene.

 

-Comes with dedicated connection parts corresponding to Action Base 1, reproducing the flexible action pose in the play and displaying

  In addition to being able to do this, the core fighter that can be separated / transformed can be displayed alone.

 

-A number of weapons such as Muramasa Blaster, a typical weapon of X3, and an ABC cloak are included.

  Muramasa Blaster reproduces the blade of the beam generated from the side of the sword with clear effect parts.

 

-Comes with Tobia Aronax figures (standing figures and cockpit figures).

 

● Ver. Includes Ka marking (water transfer decal).

 

Attached weapons: Muramasa Blaster, Buster Gun, Beam Zumber, Scissor Anchor, Screw Webb, Heat Dagger, Beam Saber

  

----------------------------------------

1/100 scale assembly plastic model

Target age: 15 years old and over

Main product materials: PS / PA / ABS / PVC

-No adhesive is used for assembly.

----------------------------------------

 

* The finished product in the photo is a prototype under development. It is also painted. It may differ from the actual product.

* Please note that some clear parts may contain air bubbles due to the manufacturing process.

* Product materials may change depending on the production time of the products for sale. Please note.

 

(Remarks)

 ・ This product cannot be purchased at stores that handle plastic models.

 ・ This product may be sold at events hosted by our company, other projects, and overseas.

 ・ This product has a limited number of preparations for sale at'Premium Bandai'. Please note that it may be out of stock.

 ・ Due to the number of production preparations, the quantity of this product that can be purchased per person is limited.

   note that.

 ・ The shipping date of this product may change depending on the application status and production circumstances. Please note.

 ・ The product image is under development and may differ from the actual product.

 ・ Product specifications are current as of September 2013. Package, logo and product specifications are subject to change without notice.
View full details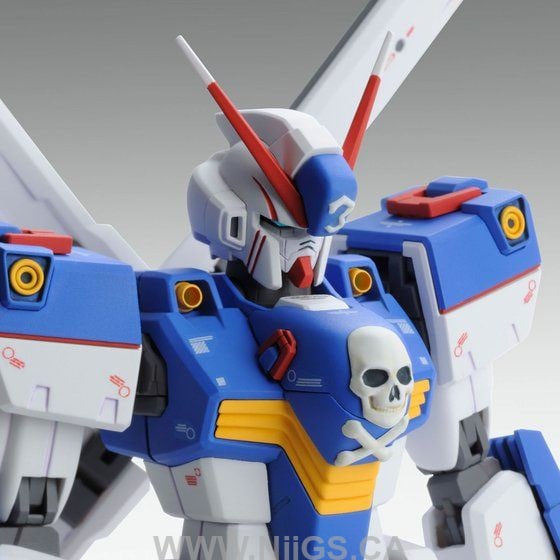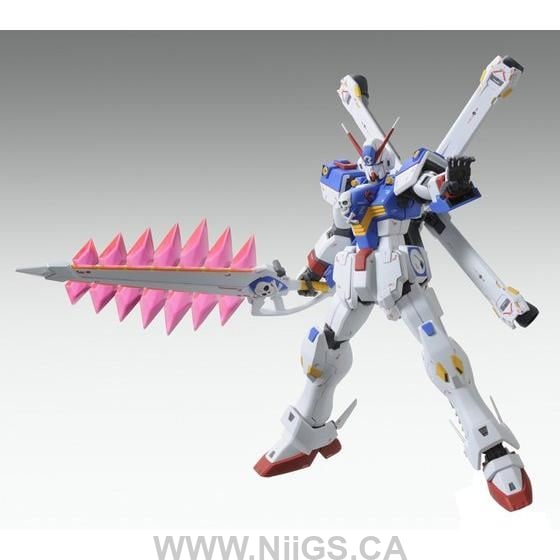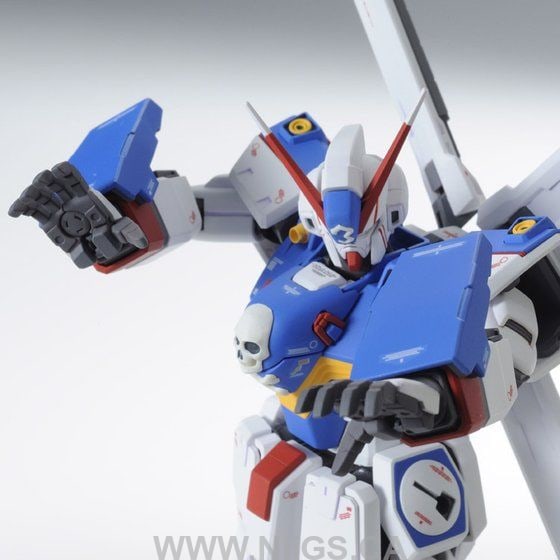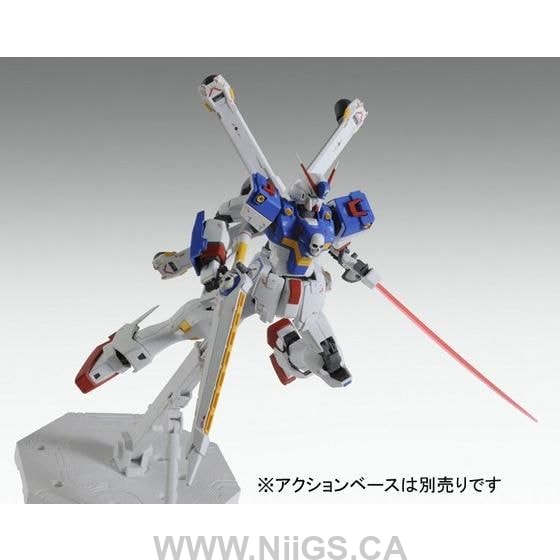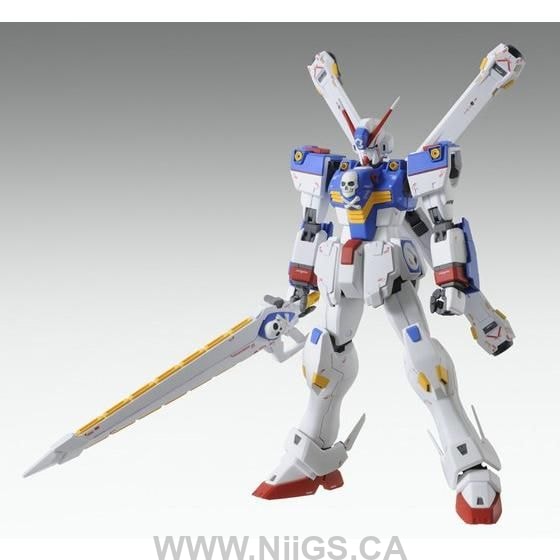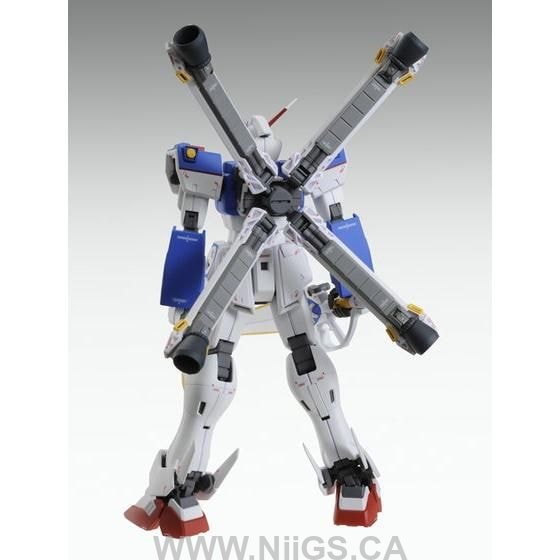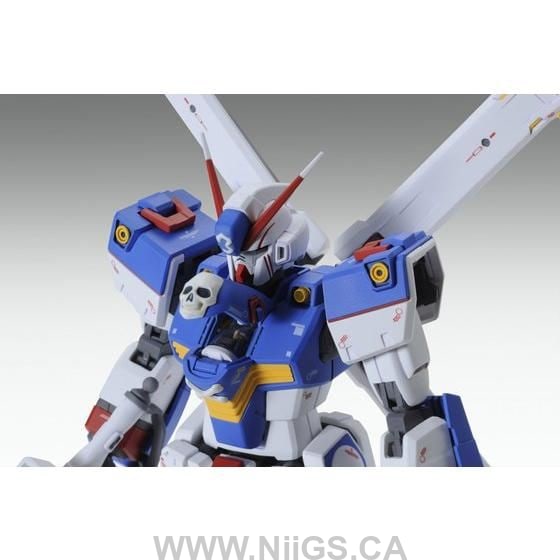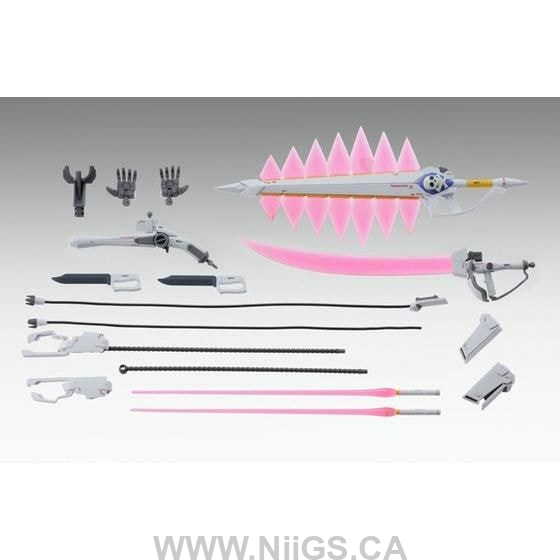 LIMITED Premium Bandai MG 1/100 Crossbone Gundam X3 Ver. Ka