LIMITED Premium Bandai RG 1/144 MS-06R-2 Zaku II for Robert Gilliam
Product Details
- R - 2 Robert Gilly Am Captain
    Sortie in Real Gray- 
From "Mobile Suit Gundam MSV", MS-06R-2 Robert Gilliam's Zaku II
In 1/144, it is commercialized in the RG series pursuing unparalleled detailed expression and "real".
-Thorough reproduction of the aircraft dedicated to Colonel Robert Gilliam with molding colors and decals
  The personal color based on blue and yellow is reproduced by color coding of the molding color.
  Color coding is realized with multiple gradations by dividing parts according to RG.
  In addition, a new water transfer type decal containing the markings of Colonel Robert Gilliam's special machine is included!
  Armed with Giant Buzz
  Includes Zaku Bazooka, Zaku Machine Gun, and Heat Hawk.
Attached armament: Giant Buzz / Zaku Bazooka / Zaku Machine Gun / Heat Hawk
~~~~~
ACE PILOT LOG Ace Pilot Log [UC]
A WEB project that traces the "logs" carved into the history of the Universal Century by "Ace Pilot" and MS!
VOL.27 "Robert Gilliam" is now available! (Https://bandai-hobby.net/site/acepilot/)
~~~~~
----------------------------------------------
1/144 scale assembly type plastic model
Target age: 15 years old and over
Product material: PS / PP / ABS
・ No adhesive is used for assembly
----------------------------------------------
* The finished product in the photo is painted. It is also a prototype under development. It may differ from the actual product.
* Please note that some clear parts may contain air bubbles due to the manufacturing process.
* Plated parts may vary due to the painting process. Please note.
* Product materials may change depending on the production time of the products for sale. Please note.
* Depending on the sales situation, the quantity that can be purchased may change in the future.
(remarks)
 ・ This product cannot be purchased at stores that handle plastic models.
 ・ This product may be sold at events hosted by our company, other projects, overseas, etc.
 ・ This product has a limited number of preparations for sale at'Premium Bandai'. Please note that it may be out of stock.
 ・ Due to the number of production preparations, the quantity of this product that can be purchased per person is limited.
   note that.
 ・ The shipping date of this product may change depending on the application status and production circumstances. Please note.
 ・ The product image is under development and may differ from the actual product.
 ・ Product specifications are current as of February 2022. Please note that it is subject to change.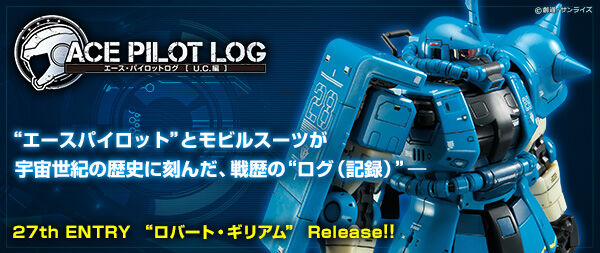 ---
We Also Recommend